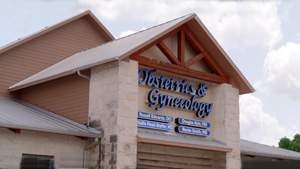 Wise Obstetrics & Gynecology, PA
2451 S. FM 51, Suite 300
Decatur, Texas 76234
940-626-8008
We are affiliated with Wise Health System in Decatur, TX which serves a multicounty area of north Texas. Our office is conveniently located on Hwy 51 south of the hospital with appointment times available Monday through Friday from 9:00 am - noon as well as Tuesday and Thursday from 1:30 pm - 5:00 pm. Most commercial insurance and Medicare are accepted.
---
Learn about Dr Smith, her medical practice called "Wise Obstetrics and Gynecology, PA'" as well as her practice philosophy. She provides confidential obstetric and gynecologic care in a family-friendly environment for women of all ages.


Wise Choices is a free pregnancy resource center in Decatur TX. Learn more by watching this video. They would love to help you if you find yourself with an unplanned pregnancy. They are a non-profit and can always use donations of time, money, or diapers & baby items. Please consider supporting them.